Hi, my name is Adriana Nguyen-Luu, an artist and dreamer at heart. All throughout highschool and CEGEP, I struggled to find the right career path. It is somewhat of a miracle that I stumbled upon the Interior design program at University of Montreal in 2015. It made me discover my passion for storytelling and creating an environment that reflects not only my clients, but myself as well. And when the project comes alive, seeing clients' excitement brings me so much joy.
Not so long after, I gradually got into photography when I met Ali. If I'm being honest photography has always been put on the back-burner. I definitely let my fear of failure get the best of me, but ultimately, I can confidently say that my past experiences really helped me shape into the type of artist that I am today.
From shooting to brainstorming ideas and creating moodboards, my day-to-day always varies. Being part of a human-scale studio, teaches you the importance of multi-tasking and team work.
When I'm not working, I like to travel. whether it's a week in Los Angeles or a month in Europe, I love meeting new people and discovering different cultures around the World. Travelling is probably my biggest source of inspiration because it gives you a new and fresh perspective on everything. I also can't help myself and spend hours on Instagram and pinterest, trying to look for new accounts and artists to follow.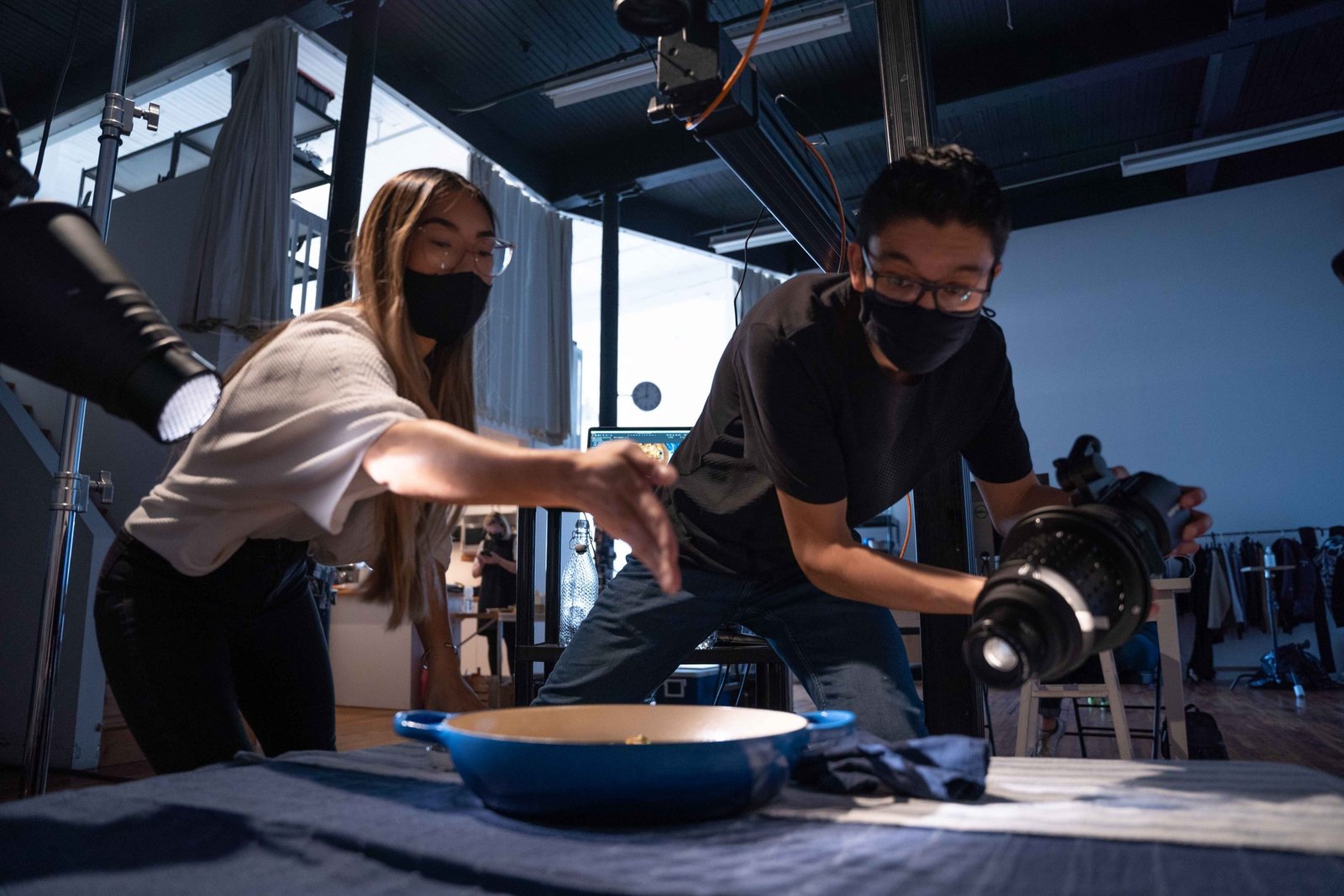 Fun fact: I did competitive cheerleading for 7 years, so I'm super competitive and hard on myself.
What do you bring on a desert island: A camera and 5 of my favorite books
Favourite TV show : Friends
Favourite project: If you know me well, you know that food is the way to my heart. For this reason, Mordu for Radio-Canada is by far my favorite project. Working alongside amazing food stylists is just an added bonus!
Apple or Samsung: Definitely Apple! How is this even a question?